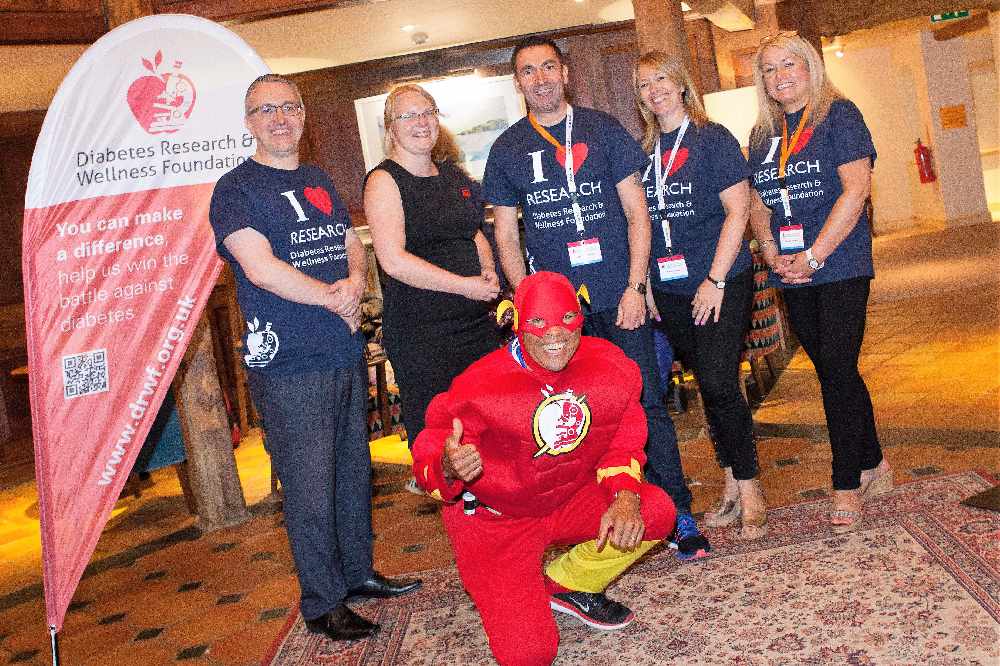 Diabetes Charity brings first Diabetes Wellness Day to the Midlands
The UK charity Diabetes Research and Wellness Foundation (DRWF) aims to improve diabetes self-management skills and is organising its first Diabetes Wellness Day for people living with all forms of diabetes in the Midlands. The day is on October 8th and is at The Chesford Grange Hotel, Kenilworth, it will run from 9.30am to 3.30pm and costs £5 to attend and includes lunch and refreshments.

The charity has been organising their special education days for the past 16 years in Hampshire and has a very successful day in the North East.
DRWF Event Coordinator Lee Calladine said:
"DRWF is aware of the benefits of diabetes education and how it improves diabetes self-management skills, so we are delighted to be able to bring a Diabetes Wellness Day to the Midlands and allow even more people to benefit. The day provides the tools, knowledge and practical skills needed to improve life with diabetes and the keys to healthier living, it is designed to ensure all participants have the opportunity to raise their questions, share their experiences and enjoy the support of a friendly, like-minded diabetes community in a relaxed and informal atmosphere."
Dr Parijat De, Consultant Physician, Honorary Senior Clinical Lecturer and Clinical Lead for Diabetes, Endocrinology and Nephrology at the University of Birmingham City Hospital (SWBHT) and his team will provide the talks on a range of specific topics including diabetes myths and facts, diet and healthy food choices, treatments and medications, understand the HbA1c test, effective blood-glucose testing, healthy eyes and retinal screening and diabetes foot health. We will also be joined by some regional exhibitors who will be on hand to let you know about the latest blood-glucose meters, diabetes products and services.

DRWF was recently shortlisted for a Quality in Care (QiC) award for its Diabetes Wellness Day in the category called 'Empowering People with Diabetes' for the event it launched on the South Coast in 2001. The charity will learn if they have been successful at the awards ceremony on 12th October.

"We are very proud to have been shortlisted in this year's QiC awards," said DRWF CEO Sarah Bone. We have worked very hard to measure the effectiveness of these events for people living with diabetes. Professor Kath Barnard, Managing Director of BHR Limited and a member of the DRWF Research Advisor Board has conducted a two year research project for DRWF with a number of event attendees. Her detailed report demonstrates how much the events improve delegates' diabetes self-management skills which we know leads to better long term health and wellbeing outcomes."

For more information about the Diabetes Wellness Day Midlands and to book your place please contact Diabetes Research & Wellness Foundation event coordinator Lee Calladine on 02392 636133 or email events@drwf.org.uk.