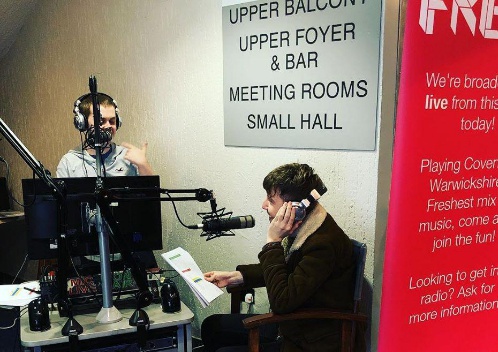 For the first time ever, a local radio station attended the event at Bedworth Civic Hall on Saturday the 10th and Sunday the 11th of March.
As a radio station, it's our duty to raise awareness of valuable local events that are happening in our community. Little over 6 months ago, we were made aware of this event that was happening in Bedworth. The event had never received full coverage from a radio station, so we decided to change that. We spent the whole weekend broadcasting completely live for the event, gathering interviews from the bands taking part and providing coverage for eager locals that couldn't attend the event on the day. You can view the material we collected below.
Ryan Watkins - British Bandsman
Jeff - Rolls Royce (Derby) Band
Oli & Adrian - Stourport-on-Severn
Ken Ewer - Daventry
Ian Taylor - Ireland Colliery Chesterfield
Steve Plant - Ratby Cooperative Band
Tony Draper - Whitwell Brass
Dave Lea - Jaguar Land Rover
Rob Stew - Derwent Brass
George Newbould - Thoresby Colliery
Nathan & Dave - Langley Band
Simon Oates - Blidworth Welfare Band
Nathan - Jackfield
Paul Thomas - Desford
Simon Baun - Hathern Band
Adam Cooke - Virtuosi GUS


Mike Allcock - Newstead
Mike Fowles - Desford
Enjoyed our coverage? Let us know in the comments below - we loved every minute of being there and we thank the Bedworth Civic Hall for allowing us to take part.