Advertising
What's so good about radio?
Radio is everywhere - in the car, at home, at work, at uni and in most places in between! Surprising though it may seem, despite the constant stream of new technology, good old radio remains in great shape.

36 million adults tune into UK commercial radio for 13 hours each week. Time spent with radio in the UK is 13% greater than with social media. Radio is the most widely accessed form of audio entertainment, outperforming Amazon Prime, Spotify and podcasts by 77%. This is because new digital platforms are making radio MORE accessible and Fresh is no exception, currently available online, on digital and on mobile devices such as tablets and smartphones.
Radio ticks all the boxes for building a brand: effective targeting that reaches people at relevant times and places; reaching out in an ad avoidance world; the ability to be thought of as a friend by the listener; creation of a large share of mind; and the ability to drive a positive emotional response. Radio is a great way to contact customers looking for a business like yours!

What's so good about Fresh Coventry & Warwickshire?
Fresh are 100% passionate about creating high quality radio full of the freshest and most up-to-date music and entertainment, and that will always be our aim. This is what our listeners want, great music, humour a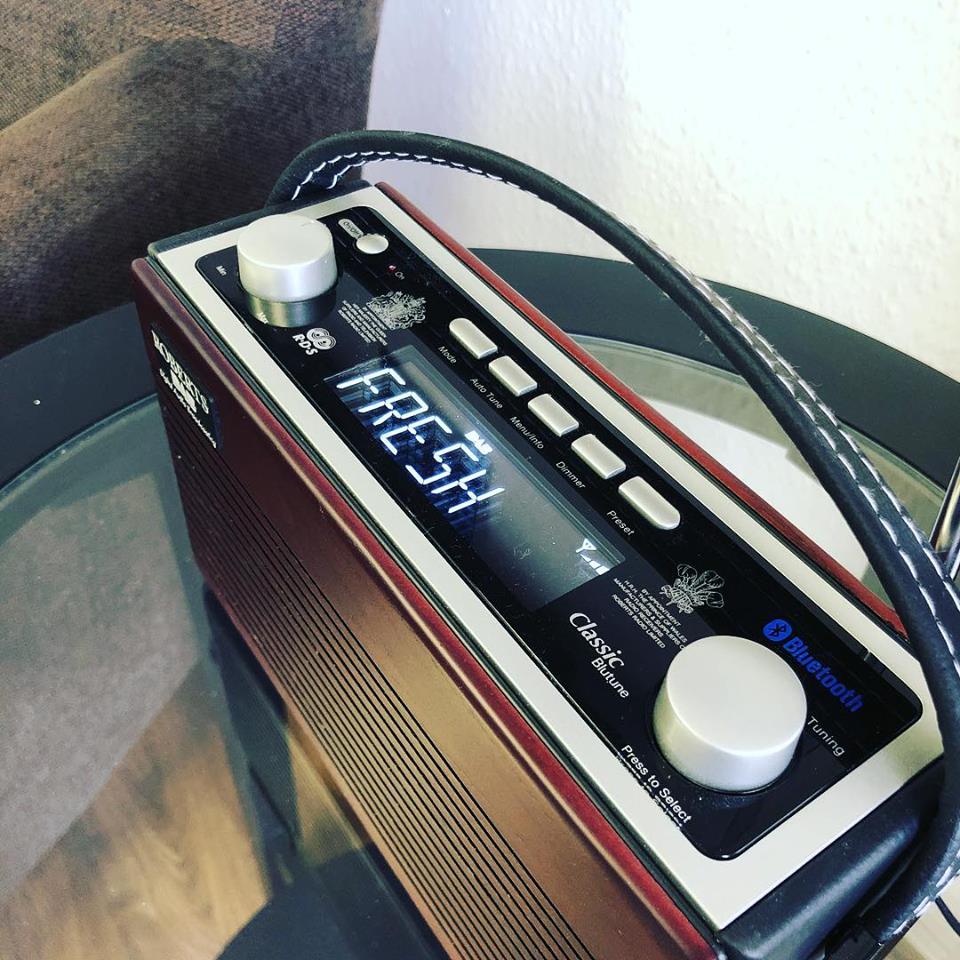 nd - in a world of increasingly networked radio shows - a truly independent local radio station, including news, travel, weather and sport. By remembering our ethos throughout development of our brand, we ensure we meet our listeners requirements, which we replicate on our website and on our social media platforms.

Fresh has a truly unique selling point designed around our target audience of 18 to 34-year-olds who are equally men and women - although we also reach all adult age groups up to 64 – which enables us to create brilliant results. Reaching across Coventry, Bedworth, Kenilworth, Rugby, Warwick, Leamington Spa, Stratford-on-Avon and beyond, we can be heard by nearly 900,000 people - a lot of new customers for your business.

How much of my hard earned cash will you take?
Advertising on the airwaves isn't half as much as you might think! We are a truly local organisation that prides itself on giving back to the community, and with that in mind, we try to keep our marketing packages within the reaches of local businesses that may need that extra marketing boost.

Fresh are happy to provide information for product placement/sponsorship deals, so please contact the advertising executive team using the form below to enquire/order. This is simply an expression of interest and allows us to understand more about your requirements. You'll be allocated to a Sales Executive who will handle any queries with regards to our advertising service!